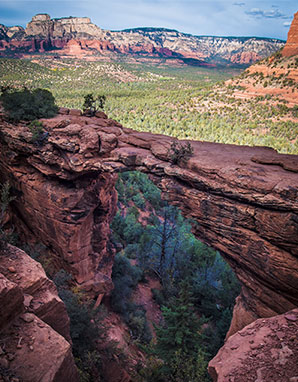 SOLUTION FOCUSED LEGAL THINKING
Molever Conelly is a different type of law firm. Loren Molever and Chad Conelly founded the Firm in 2008 after spending many years at other prominent Phoenix law firms to create a Firm that takes a fresh, modern approach to the practice of law, with an overall focus on the client's success, profitability, and peace of mind. Since that time, Molever Conelly has established itself as one of the premier law firms in the Southwest. The Firm represents individuals and businesses of all sizes, ranging from sole proprietorships to privately and publicly-held corporations and insurance companies. We handle virtually all type of business, real estate, and employment matter, and we work closely with several other attorneys with niche specialties in estate planning, personal injury, family law, and divorce law so that we can provide our clients with a full range of services.
WHAT MAKES US DIFFERENT
With hundreds of law firms and thousands of lawyers out there, how is a client to choose the right law firm? Is a huge, ritzy downtown firm with hundreds of lawyers and exorbitant hourly rates the best choice? Or a tiny boutique firm with a very limited practice area? At Molever Conelly PLLC, we bring our clients the best of both worlds – exceptional attorneys with significant experience and the drive to aggressively and effectively represent our clients' best interests, with the overriding goal of providing high-end, personalized legal services at an exceptional value. We consider ourselves our clients' trusted advisor and constantly strive to promote our clients' interests profitability, success…and happiness.
ATTRIBUTES THAT SET MOLEVER CONELLY APART
Experience, Reputation, and Exceptional Lawyering.
Molever Conelly has achieved an AV® Preeminent™ rating in the Bar Registry of Preeminent Lawyers for having the highest peer-rating offered by Martindale Hubbell, the nation's premier attorney peer-rating organization, signifying the highest level of professional excellence. Our attorneys have honed their particular abilities in their practice areas to provide the most sophisticated legal representation possible. Our seasoned litigators who know what it takes to win in court. And our transactional attorneys are seasoned in the art of negotiating deals and crafting agreements that protect our clients' best interests. In all aspects of our practice, the attorneys at Molever Conelly have the skill and experience to deliver exceptional legal services.
Commitment to achieving results in the most efficient manner possible.
The lawyers at Molever Conelly have a very different mentality when it comes to the work that we do for our clients. Most law firms strive for one thing: maximizing billable hours and fees generated from the attorneys' work. We simply have a different mentality. Our attorneys devise a plan from the outset to achieve a successful result for our clients in the most efficient manner possible. And each day when we walk into the office, it's not with thoughts of billing our clients as much as possible, but rather how to meet our client's end-goal in a way that actually protects their bottom line.

"We have worked with Molever Conelly for the past 6 years. As we have grown and evolved, what I have valued most about our relationship is that Molever Conelly knows us and our business."
Alternative Fee Structures.
Like all attorneys, we bill our clients for the time we spend on their matter. But unlike most firms, we can provide different types of fee structures, depending on the case. On most matter, we bill on an hourly basis, which is the most common billing method used by attorneys. But on some matters, such as business entity formations, we charge our clients at a flat rate. And on some limited plaintiff's cases, we charge a contingency fee, which means that the firm is paid out of the proceeds recovered in a case. By offering these different types of fee structures, we are able to bring more peace of mind to even more clients.
Direct Contact with our Partners
Usually, to speak with an attorney, a client must maneuver a web of law-firm personnel – from the receptionist, to a legal assistant, sometimes to a junior attorney, and maybe…if you are lucky, you can get the senior partner in charge of your matter on the phone. We work differently. Our clients have our direct lines, and usually our cell phone numbers. Of course, we can't answer every call at every moment, but we do our best to be as accessible as possible to our clients.
Initial Client Calls – at No Charge
At many firms, you must pay money to talk with an attorney just to determine if the attorney can help. The attorneys at Molever Conelly provide new clients a brief initial call at no charge to introduce ourselves, determine if the client truly needs legal assistance, determine if our firm is the right fit, and discuss possible fee structures.
Use of Technology to Create Efficiencies…and Save Our Clients Money
Lawyers and law firms are traditionally slow to adapt to changing times, which costs clients money. At Molever Conelly, we implement modern technologies to help us work more efficiently and better analyze our clients' matters, which lead to lower costs for our clients with a higher caliber work product. For example, we are a paperless firm – every document that we receive on a client's matter is scanned and saved to our secure computer system in a searchable format. This allows us to process documents immediately, and allows our attorneys quick access to the important information concerning the client. We also use sophisticated software packages that assist our litigators in streamlining the clients' cases and allow more detailed analysis of the issues.
OUR PARTNERS AND ASSOCIATES